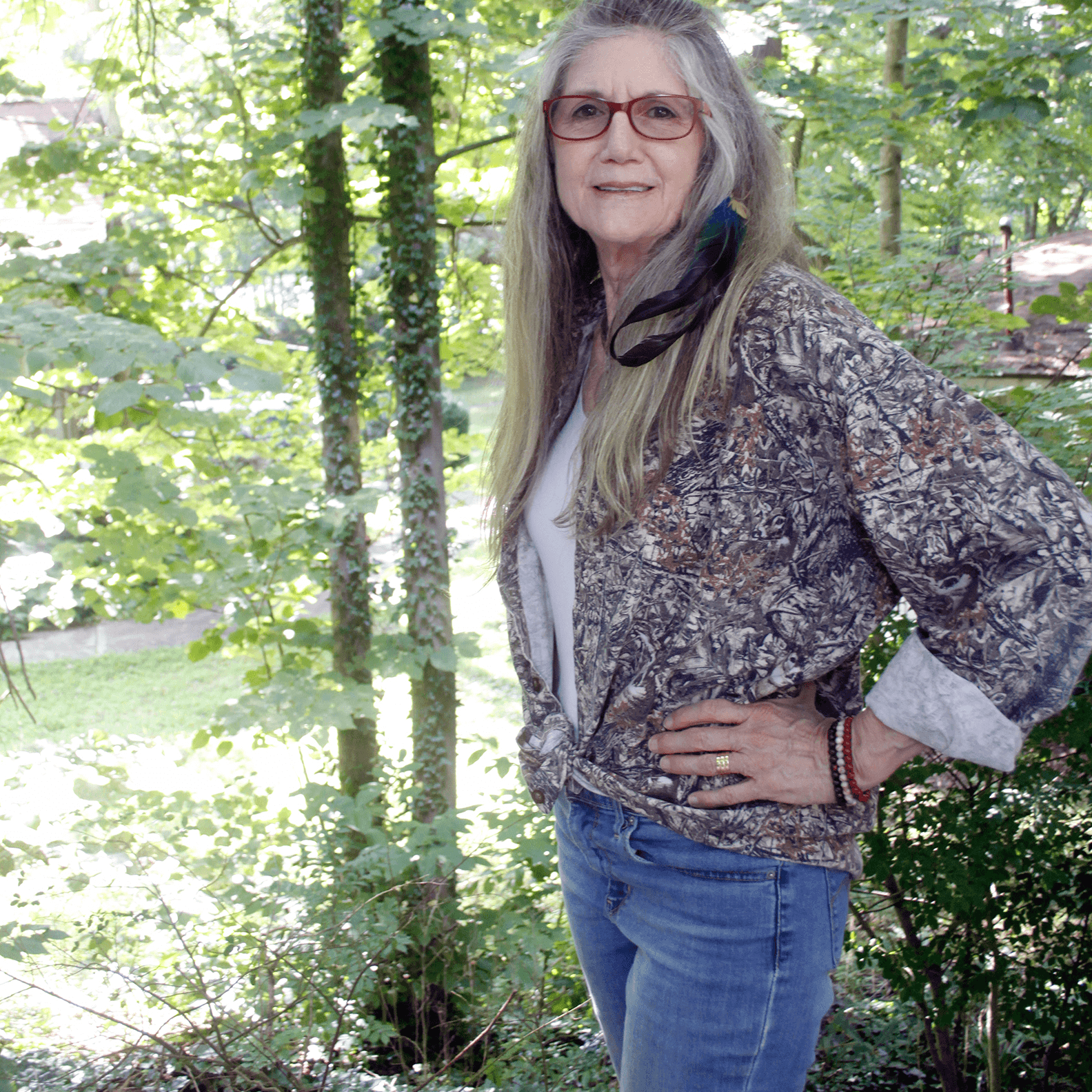 Meet Deb
"Each person enters the world called. ...For centuries we have searched for the right term for this 'call.' The Romans named it your genius; the Greeks, your daimon; and the Christians your guardian angel. The Romantics, like Keats, said the call came from the heart, and Michelangelo's intuitive eye saw an image in the heart of the person he was sculpting. The Neoplatonists referred to an imaginal body, the ochema, that carried you like a vehicle. It was your personal bearer or support. For some it is Lady Luck or Fortuna; for others a genie or jinn, a bad seed or evil genius. In Egypt, it might have been the ka, or the ba with whom you could converse. Among the people we refer to as Eskimos and others who follow shamanistic practices, it is your spirit, your free-soul, your animal-soul, your breath-soul."
— The Soul's Code: In Search of Character and Calling" James Hillman, 1996
My "soul's code" or calling is counselor, an archetype that I embody. It came to me one morning like a turned-on light bulb as I looked in the mirror. Since then, I've embraced the profession for three decades, and I'm passionate about helping others evolve into their true purpose and identity. In the big picture, I use a nature-based approach. The popular trend of mental health toward neuroscience and attachment theory helps me sharpen my approach. My new book Calm The Animal Within: Evolving With Internal Wide-Angle Vision (2022) explains in detail my approach to counseling others.
Historically, I started my journey in the counseling field with a master's degree in Counseling Education from the University of South Florida in 1993. Prior to that, I worked as an occupational therapist in medical settings, which gave me a solid foundation in physical science (anatomy, kinesiology, neurology, orthopedics, pediatrics, adult rehabilitation, etc.). I layered mental health knowledge onto my body-focused knowledge, and I consider myself a mind-body specialist.
During my counseling training, I was most impressed by depth approaches, such as hypnotherapy and Jungian psychoanalytical theory. Discovering these theories inspired me to voraciously study and pursue Jungian-based therapy to understand my own subconscious mind. Being a nature-lover, I trained in wilderness survival starting in 1991. From this, I gained self-esteem and a desire to lift other women with nature. My nature retreats, called Women In The Wilderness, started in 1993. I sponsored retreats in Central Florida, Utah, and Asheville, NC. I eventually wrote a book based on those retreats, published in 2010, and developed a group therapy game called Exploring Your Primal Nature (2018).
Kindled by finding my soulmate in 1993, also a psychotherapist, I studied relationship theories of all kinds—Gray's Mars-Venus, Hendrix's Imagotherapy, Schnarch's Crucible Therapy, Glasser's Choice Theory, Gottman, and others—to solidify becoming a relationship expert. I became a certified sex therapist in Florida and earned a Ph.D. in Clinical Sexology in 2002 from the American Academy of Clinical Sexologists in Orlando, FL. Gender studies were my primary interest, and sex therapy training allowed me to add LBGTQIA to my client population. Attachment Theory is presently my primary relationship therapy orientation.
The following is a list of my methods for counseling:
Individual Nature Connection: Exercises carried out in nature to utilize the natural healing power of the wilderness environment. I will travel outside the office to meet my clients in natural settings.
Insight-oriented therapy: Exploration of earlier and/or recent troubling events and the feeling and meaning attached to them to help increase peace and understanding.
Accelerated Resolution Therapy: Eye-movement desensitization technique designed to resolve negative sensation and emotions which stem from trauma and negative patterns.
Brainspotting: Brain-based eye-gazing technique designed to release emotional and body pain, trauma, and a variety of challenging symptoms.
Brain-Based Hypnotherapy: Eyes-open techniques, Neuro-Linguistic Programming, eyes-closed processes, self-hypnosis/meditation instruction, and psychoeducation to help elevate personal consciousness and to gain relief of troubling perceptions.
Dream and Synchronicity Interpretation: Deciphering symbolic messages from the unconscious contained in nighttime dreaming and daytime synchronicity for insight and guidance in personal issues.
Psycho-education: Use of educational handouts, videos, and verbal instruction for various mental health issues.
Expressive Therapy: Use of creative media such as artwork, writing, active imagination, and such to enhance insight and personal growth.
Cognitive-Behavioral Approach: Direct focus on changing thoughts, beliefs, and actions that are contributing to depression, anxiety, and poor coping.
Values Clarification: The identification of "what's important" as an impetus for change and motivation.
Personal Coaching: Goal-setting and action planning for lifestyle changes, addiction management, career enhancement, and general life balance.
Communication Training: Instruction and practice of intimate communication strategies that will serve to enhance the loving aspect of relationships while creating safety and intimacy.
Group Therapy: Held periodically with various themes, such as body image support, self-esteem, relationship support, and general issues.
Community Resources: Assistance in locating support groups, alternative therapies, specialists, in-patient treatment facilities, etc.
It's definitely an exciting time in my life, and I'm pleased to offer my time and office to those who connect with me in their life's journey.